MACINTOSH AT 25 MILESTONE
Macworld has an excellent recap of the history of the Macintosh computer, which turned 25 years old last month. The fine folks there review the highs and lows of Apple Computer's humble beginnings to its stellar rise as the personal computer and industrial design icon of today.
The homestead is filled with my personal history of this brand. There is a Macintosh Plus and SE located in the loft library. The Plus was the first personal computer that I purchased; when it arrived at the office, people marveled at the dot-matrix printer output. It was such a difference from the beastly control-command heavy C/PM, M/PM Xerox workstation that was coupled with a modified typewriter-printer.
Every decade or so, I fire up one of those machines, and they chime to life without an issue.
When Apple made its first notebook computer, the PowerBook100, there was a frenzy to purchase them. It was so bad that local computer stores could not meet demand. So enterprising Apple rebels, those who were the early standing army against the IBM-Windows operating systems, had to do a countrywide search to find a supply of these new wonders. I got my machines in Virginia. It was quite a coup. Today, there are two newer versions of Apple laptops in black canvas briefcases near the front door.
There are also boxed in the bookshelves an original Newton PDA and an original engraved iPod. The Newton was too ahead of its time. The iPod revolutionized the industry in how people consume and purchase their music.
It was not all Apple. The living room houses a PowerComputing Tower, a valid Mac clone, during the short lived era of licensing the operating system to third party vendors. This machine worked well during its tenure as the new machine. But it was quickly replaced when Apple gave us the colorful Bondi iMacs. The homestead has a rarely used green and a heavily used white one (nicknamed Snow White.). Snow White is a PowerPC G3 running both OS9 and OS10.2.6. There are certain legacy software programs that I still use that only run on OS9 so that is why it is still in home use. It is still the main platform to create the pindermedia web sites.
But there is a newer iMac PowerPC G5 running OS 10.4.3 in a spare room. This machine is being used for digital photography, video editing, music, podcast and graphic productions. Many of the high end graphics you see on this zine were created on that machine and teleported into the older web page design software.
As an early adopter of the Apple computer operating systems, every time I have to deal with a Windows machine, I cringe. At work we have one Windows machine, which has a history of crashing, disconnecting itself from the network, or freezing up. I can now see why Windows is a geeky based platform because it means lifetime employment for system administrators and programmers who have to constantly attempt to fix it!
In the two decades plus working with Macintosh computers, there has been only one hard drive crash of consequence. Otherwise, the machines have performed extremely well: stable, easy to use, and easy to upgrade. There used to be times when clients came into the office and remarked that we had Apple computers on the desks. It was an oddity. But today, we don't get those eyebrow raising comments. Macintosh is now part of the mainstream.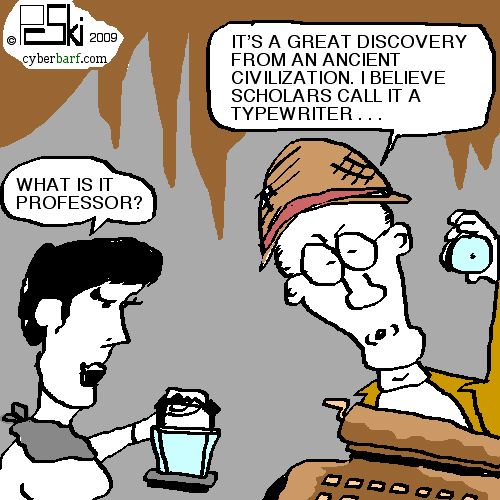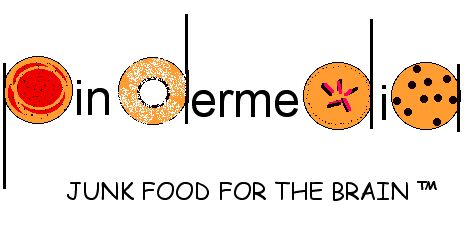 THE WHETHER REPORT STATUS
Question: Whether American people will ever get a full accounting of all of Obama's Internet campaign donors?
* Educated Guess

* Possible

* Probable

* Beyond a Reasonable Doubt

* Doubtful

* Vapor Dream
Question: Whether the iPhone iApp Store will generate more revenue than the iTunes store?
* Educated Guess

* Possible

* Probable

* Beyond a Reasonable Doubt

* Doubtful

* Vapor Dream
Question: Whether blogging will fade away like the podcast mania from a few years ago?
* Educated Guess

* Possible

* Probable

* Beyond a Reasonable Doubt

* Doubtful

* Vapor Dream