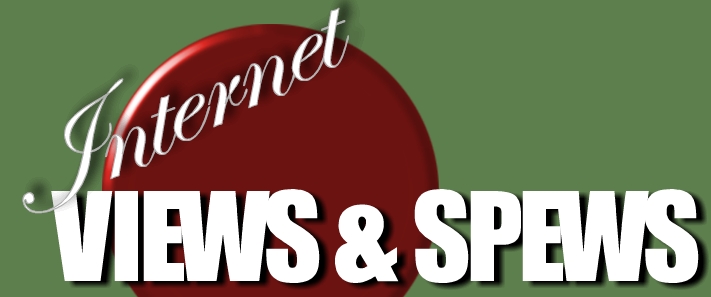 cyberbarf
SHAMEFUL PR SPEW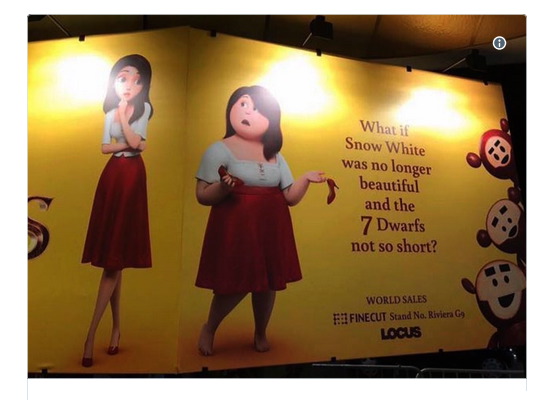 As we have been preaching for decades, common sense is now a limited resource. In a hyper-sensitive, politically correct marketing world, massive blunders still occur on a regular basis. The latest example was another re-boot of the Snow White fairy tale. The new take on the forest princess is that she is a plus-model body type.
But in the promotional billboard for the movie, body shaming was front and center. It was a cruel comparison to the historic vision of Snow White character.
The terrible advertising campaignbegan at the Cannes Film Festival. Red Shoes & the 7 Dwarfs, is an animated film that is being produced by South Korean studio Locus Corporation. Star Chloe Grace Moretz apologized for the now canceled advertising campaign, which flat-out stated Snow White was "no longer beautiful" because she was no longrt thin. She claims the movie is about empowering women and girls to accept themselves no matter their size, the media firestorm about the billboard overshadowed her comments.
Source: Gizmodo
cyberbarf
CELEBRITY SHOP SPEW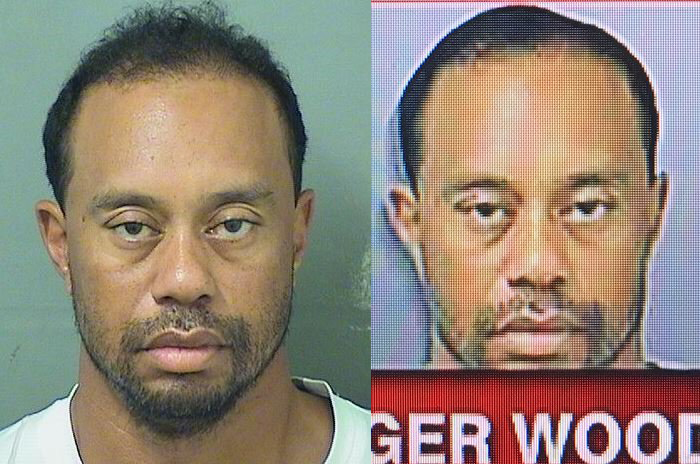 Tiger Woods an an international sports athlete. He was on his way of shattering all major golf records until his wife caught him catting around with various women. The scandal tarnished the elite Woods brand. It led to a divorce and loss of sponsorships. His career has gone downhill since; four back surgeries in recent years have kept him off the tour.
His latest arrest for driving under the influence (he claims a bad reaction to prescription meds) jas put another bad spin on a fading star. Writers immediately questioned the first statement when the arrest mugshot was published, nnd further collaborated by Wood's behavior on the police dash cam video (shot at the 3 a.m. traffic stop). His car had body damage and Woods did not know where he was, according to the police report.
When this story broke, it was breaking news across both sports and news channels. However, the leader in sports, ESPN, was called on the carpet for its graphic representation of Woods at his arrest. Following Tiger WoodsÕ arrest on Monday, ESPN had to admit that it photoshopped Wood's mugshot to make him look less unkempt. The network changed the image showing is messy hair into a clean crew cut. The color of the golferÕs skin also appeared to be altered to give him a healthier tone. The sports network claims that his obviously photoshopped hair was edited to fit the template it uses for athlete's professional headshots.
It is hard to fathom that a software template is to blame for such a terrible journalism error. Wood's appearance is part of the news story - - - evidence of his condition at his arrest. By altering the image, ESPN intentionally changed the facts represented in the photograph. If it had an issue of graphic software corrupting a news photograph, the network could have not used the photograph at all. Instead, it misled its viewers on a critical piece of the story.
Source: Heat St.
cyberbarf
CELEBRITY SHOP VIEW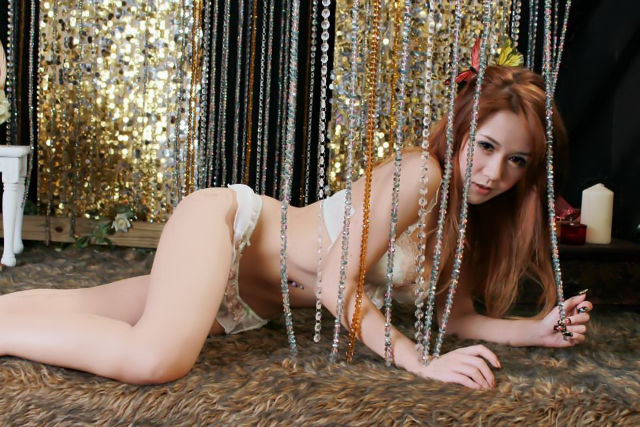 Politicians have been emboldened enough to do just about anything to get elected to office.
Taiwan's Kuomintang Party is hoping to grab the attention of the younger generation by enlisting the help of popular model Akina Li Tzu-Yu. The Kuomintang Party (KMT) was the founding party of Taiwan. It was created in 1919. But despite their history and importance to Taiwan, it has recruited a special new member. Li was already a well-known face in Taiwan for her amazing looks and massive social media following, with more than 100,000 fans on Facebook. She has decided to become a politician and help the Kuomintang party attract more young voters.
Why she became the spokesmodel for the political party shows the dark side of politics. Li is the goddaughter of the KMT's chairwoman Hung Hsiu-Chu who was elected earlier this year as a party delegate from the city of Hsinchu in northern Taiwan. There is no shame anymore in using personal family connections in order to push a personal agenda (in this case getting voters to cast ballots for you based on the sex appeal of a local celebrity).
In America, it is standard operating procedure to use the standard happy family (mother, kids, pets, etc.) as props to get a man voter connections in campaigns. As technology improves in augmented reality, there will come a time when a politican can literally (well, virtually) pimp out his sexy family members to his constituents.
Source: Koreaboo & CNET
cyberbarf
HOT SHOT WEDDING VIEW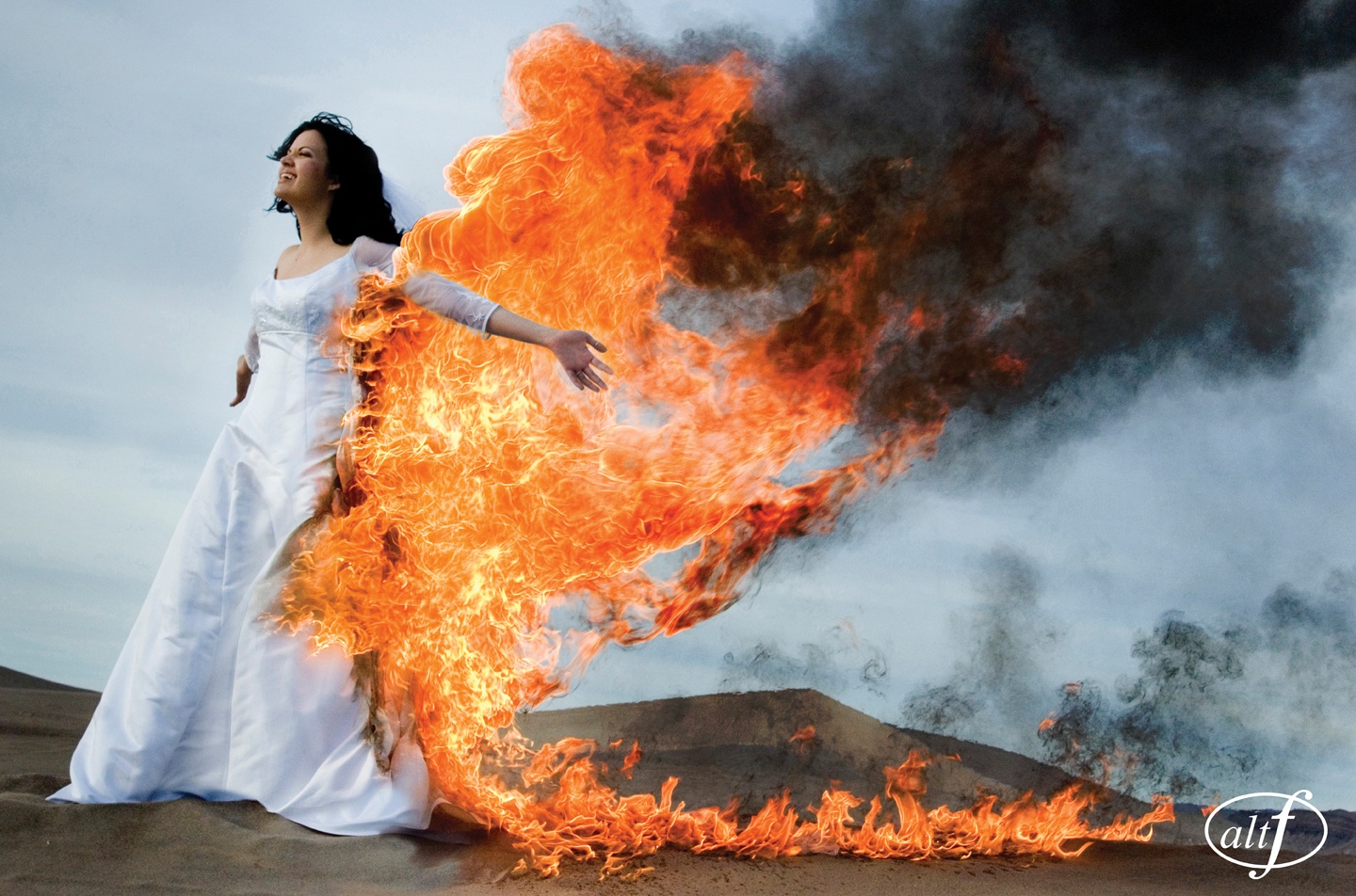 Every groom wants his wedding party to see his bride as being the hottest woman at the reception.
While standing by a lake in Fuzhou, Mr. Zheng, a wedding photographer, had an assistant light his client's wedding dress on fire. The dress is quickly consumed in flames while the bride poses. The bride agreed to the stunt because she wanted cool wedding photos.
The idea of burning dresses came from wedding photographer John Michael Cooper and the #TrashTheDress movement. We guess the old tradition of boxing up the wedding dress for the bride's hope chest is no longer important. If you going to wear the dress once in a lifetime, make it so it can never be worn again.
The photographer had an assistant ready with a fire extinguisher to quickly put on the fire. The photographer said that he had to prepare the shoot tightly in order to avoid burning the bride or any of his crew. He does not recommend any spur-0f-the-moment reception bonfires.
It is an unsual stunt to get the photographer national exposure. And what bride does not want to world to acknowlege her look at me moment, her wedding day.
Source: Daily Mail & Koreaboo
cyberbarf
HOT WHEELS VIEW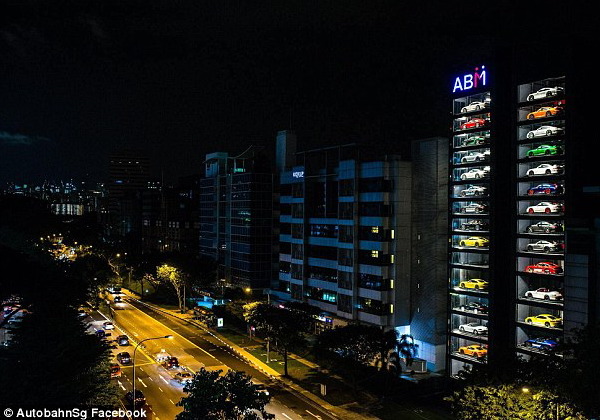 As a little boy, we had plastic cases in which we stored are precious MatchBox cars. Each cast iron car was tucked into its own slot, stacked in uniform precision.
A Singapore automobile dealer has adopted this concept and created the world's first supercar vending machine. It belongs to luxury car dealership Autobahn Motors. It lets buyers choose from a selection of Ferraris, Lamborghinis and Bentleys at the push of a button. The used car seller opened the futuristic 15 story showroom last December. Sixty different cars can be held at any given time and moved from any of the slots to the ground !loor in just two minutes.
Visitors on the lower level can simply select the in-stock model they want to see on a touchscreen display. The vehicle retrieval system moves the car to the first floor. Gary Hong, general manager at Autobahn Motors, said the vending machine format was designed to make efficient use of space in land scarce Singapore. "We needed to meet our requirement of storing a lot of cars," he told Reuters.
Besides, it looks really cool, especially at night.
Megacities, especially in the far East, can use this type of space management system to solve parking problems, urban congestion or even inventory storage (using shipping cargo containers in place of supercars).
Source: Daily Mail
cyberbarf
HOT PLATES VIEW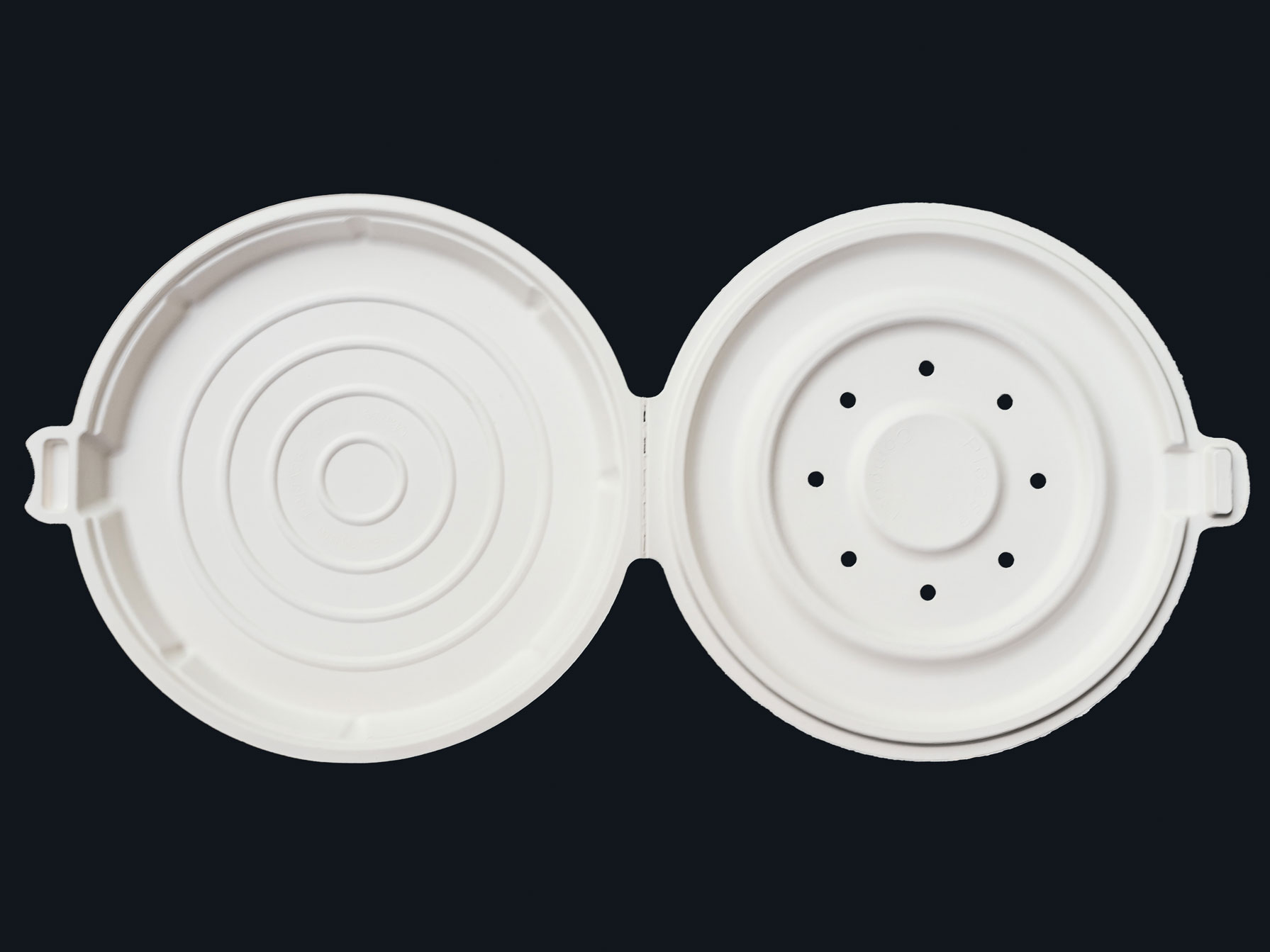 Apple is the world wide leader in design innovation. From the first personal computer to the sleek design of the iPhone, Apple has solved complex problems with simple but elegant solutions.
As the company nears completion of Steve Jobs' visionary mother space ship circular corporate headquarters building, its engineers had the task of improving the delivery device that keeps tech people fueled for long R&D sessions: pizza.
First some pizza-love statistics:
Pounds of pepperoni consumed every year from pizza: 252 million pounds
Annual pizza sale revenue: $32 billion
Slices of pizza that are eaten each second: 350 slices
Total number of pizzerias in the United States:. 70,000
Percent of independent pizzerias that make up all pizzerias 65%
Average number of slices of pieces of pizza eaten by a person every year: 46 slices
Total number of pizzas sold in the U.S. each year: 3 billion
Total number of pizzas sold worldwide each year: 5 billion
Percent of all pizzerias that offer delivery: 83%
Percent of Americans who prefer thin crust pizza: 6%
Total number of pizzerias in the state of New York alone: 9,000
Percent of Americans who eat at least one piece of pizza per month: 93%
The massive new circular complex has one potential drawback: distance. It is such a large footprint, workers will have to spend time to get to the cafe and back with their meals. So engineers and chefs got together to figure out a solution to a real world problem: soggy pizza.Francesco Longoni, the maestro of the Apple Park cafe, helped Apple patent a box that will keep to-go pizzas from getting soggy.
U.S. Patent Application Application, number US 12/847,800, filed by Apple in the USPTO, claims invention in a new type of container.
The embodiments herein describe a container constructed in a preformed manner, such that no assembly of the container is required before use. The container includes a lid portion that is coupled to the base portion through a hinged connection such that the entire container is singularly constructed from a single piece of material. A nested configuration is achieved such that the base and lid portions are shaped to receive the corresponding base and lid portions of a second container. Such nested configuration allows for multiple containers to be stored in a nested stack, thereby minimizing storage space. The container can be fabricated from various types of re-used material along the lines of molded fiber.
The law of unintended consequences would state that Apple's internal solution for its pizza delivery issue can lead to a revolutionary new method of pizza delivery. The market is 5 billion strong. People are used to getting their pizzas stuck to the bottom or top of a cardboard box. But the idea of a specially designed round and vented pizza box could be revolutionary - - - and profitable if Apple licenses it patent to pizzerias for a buck a box.
Source: Static Brain & Google Patents