cyberbarf
LIT FOR TWIT BARFERATURE
As we have mentioned before, the whole 140 character messaging limitation of Twitter has fostered the ill of people unable or unwilling to make comprehensive sentences for their text messages. Other critics have thought the issue of the character restriction has spawned a generation of grammerless acron-text smiths who have lost the art of word imagery. But it also made some scholars think they could tame the Twitter message beast by concentrating a story into 140 characters or less. Well, that is a challenge which we decided to take to this page. Instead of merely stringing words together, we decided to blend graphics to the twitterature structure to create the mosaic form of new expression we call BARFERATURE.
Our first BARFERATURE story board is called: CROSSING THE ROAD.

SHE HAS A SNEER ON HER FACE; AND A SNARKY QUIP ON HER TONGUE;
IT'S NOT WHY THE FARM GIRL CROSSES THE ROAD BUT HOW.
Our Second BARFERATURE story board is called: WOMAN IN THE BUSHES.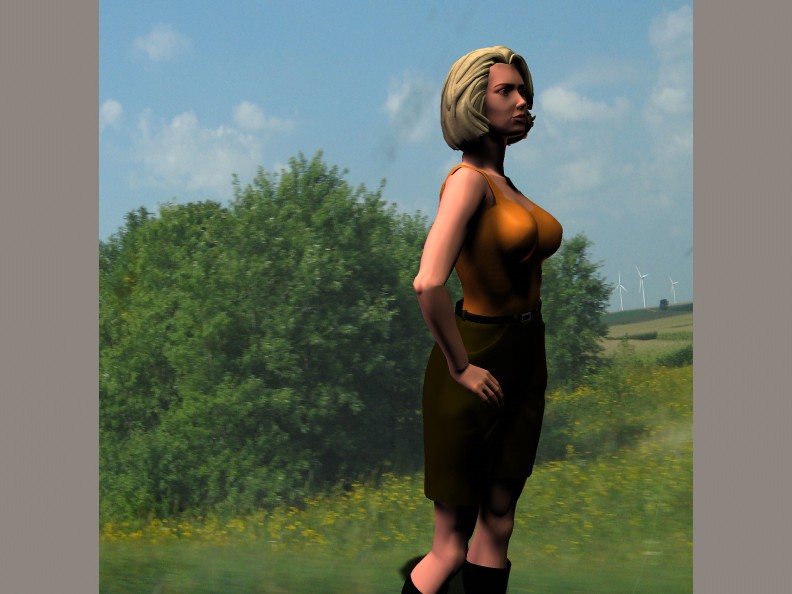 SHE IS LAYING IN WAIT.
MORE NERVOUS THAN HER FIRST DATE.
THAT WAS MANY YEARS AGO.
SHE WAITS TO POUNCE ON HER CHEATING HUSBAND.
Our third BARFERATURE story board is called: BAD BREAK .
SHE WAS HAVING A BAD DAY AT WORK.
SHE LEFT HER LAB TO GO SMOKE ON THE ROOF.
IT WAS ONLY A MATTER OF TIME BEFORE THE NANOBOT MONSTERS FOUND HER.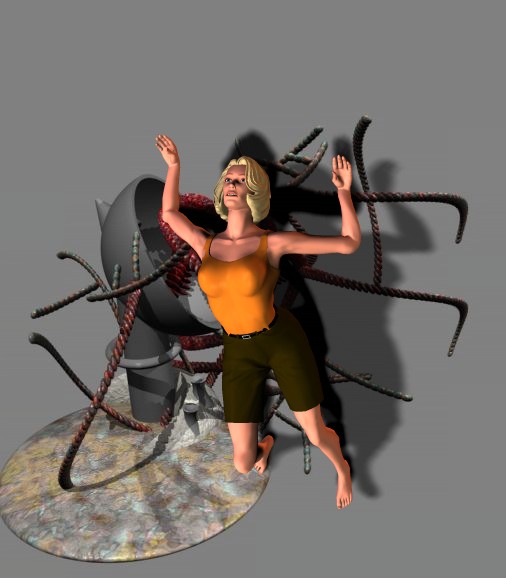 Our fourth BARFERATURE story board is called: DREAMER.
She comes to the club early, to stake out a place near the stage.

She arches her back, to get the band's attention; her rock n roll dream.
Our fifth BARFERATURE story board is called: HORSE RIDER.
An artist paints a strong woman in a bikini on her ride.

A love bandit in free control of her life. She can't be real.

She has to be real.
Our sixth BARFERATURE story board is called: BLUR.
A night of good time drinking ends in a blur.

He found the perfect one.

Then the room began to spin.

Regrets. He does not know her name.
Our seventh BARFERATURE story board is called: HELLO.
She was cute.

She was blunt.

"You can't afford to date me."
Our eighth BARFERATURE story board is called: WARM VACATION
THE TINGLE OF THE COOL OCEAN BREEZE ON HER WARM SUNLIT SKIN MADE HER FEEL YOUNG AGAIN.

THE FALL OF HER LIFE TURNED BACK TO HER HOT SPRING.
Digital Watercolor by Ski ©2014