cyberbarf
EXAMINE THE NET WAY OF LIFE
cyberbarf
WATCH YOUR STEP COMMENTARY
The Internet is a cultural minefield. It connects people and events almost instantaneously. As such, all human error is served up for pubic opinion consumption - - - from cheers, jeers, disgust to pitchforks.
Social bands of like minded individuals on a specific topic or political topic gives most corporations skyscraper sized dry heaves. Tweets, trends, search engine news of the moment roar across the globe like an avalanche. It does not matter whether it is true, false, speculation, opinion - - - it is not an intellectual discussion. At times, it is a firestorm of followers, pundits, fans, or spinmeisters of reactionary venom.
There was a recent dichotomy of the push and shove of an Internet fueled news story.
The British Broadcasting Corporation (BBC) is a state government owned news and entertainment force. Its programs have worldwide distribution (initially through the vast former colonial network of foreign countries). It has strict policies and standards for its programs and on-air talent (including morals clauses which still are used in the U.S. in some employment situations, like entertainment and education fields). Some of BBC's talent are global celebrities.
Top Gear, a car review and motoring show, is billed as the world's most watched factual information program. It is carried in 214 different countries. It has a weekly audience of 350 million viewers. (For US comparison, that viewership is more than three times the MASH finale at the peak of network channel power.) The program goes around the world, testing exotic supercars, bantering around in old car challenges, and at times being politically incorrect. In the past, critics have lambasted it for the show's presenters comments about India, Mexico and conduct in Argentina which recently led to the halt of a production shoot because of angry local mobs.
The BBC as the crown jewel of broadcasting takes all criticism seriously. For some, to political correctness to an extreme.
In order for the BBC, a not-for-profit, to exploit its show brands it created BBC Worldwide to syndicate content. Various reports have stated that Top Gear was BBC's most revenue producing profit center, bringing in $75 to $100 million US to the BBC budget.
Whether this status fueled the celebrity egos of the show's presenters, Jeremy Clarkson, Richard Hammond and James May, is open to debate. Clarkson was clearly an individual who liked to poke authority, as he also wrote newspaper columns jabbing various politicians, policies and the growing nanny state culture. As a country that views diversity paramount, Clarkson was given a long leash in the U.K. But all leashes have their limits.
As the 22nd series was wrapping filming in March, there was a fracas with Clarkson and the film crew. When the story first broke, the details were sketchy. Some believed it was Clarkson being his normal blowhard self in regard to an issue of bad catering services. Talent having a fit happens on just about every movie set. It could have blown over except for the lightning rod celebrity status of Clarkson, and his superiors have given him previous warnings about his past controversial conduct. Clarkson turned himself into the BBC in reporting the incident. Then suddenly, the show was suspended with three episodes yet to air and the BBC launched a formal investigation.
That is where the Internet exploded with the pros and cons. More than one million fans signed an e-petition to the BBC to reinstate Clarkson (it was delivered to the corporate headquarters on top of military tank.) The circus continued when the British tabloids, always n the prowl for a celebrity takedown story, began pulling out the alleged details of the fracas. It was reported that after a long day shooting in the countryside, the crew returned to their small hotel to find that there would be no hot meals for dinner. Clarkson had expected to have a steak. He allegedly went into a thirty minute tirade against a show producer, threatening to fire him, and the altercation ended with Clarkson hitting the producer (which resulted in a split lip).
The details split public opinion. In any workplace, if an employee hits another employee that is immediate grounds for dismissal. It is unacceptable and unprofessional conduct. The majority view was that Clarkson was wrong and that he had to pay the penalty. A small group sought to blame the production team for not doing their job, but that notion was quickly drowned out. Despite fans wanting their favorite car program to continue, the BBC was cornered into making the harsh yet correct decision not to renew Clarkson's $1 million plus contract. As a result, the glue that kept the program with its popular presenter banter and personality was gone. The BBC said the program would return in a new form, but photographs surfaced of the iconic Top Gear hanger set being dismantled. As with any major change, A sequel may not be as good as the original. Public opinion was again divided on whether the show could continue with new presenters.
Clarkson's punch cost him multi-millions of dollars. It also probably cost him to ability to work abroad, as the police have started its own criminal investigation (despite the fact the producer stated he did not want to press charges.) If Clarkson has a conviction on his record, he will not be able to get a work visa in foreign countries (the staple of the show's filming sequences).
Many wrote and tweeted that Clarkson would be a hot commodity if the BBC let him go. Speculation had Murdoch's SkyTV or the independent iTV channel would jump at the chance of signing a ratings magnet. But after the dismissal became official, there were no offers as in the industry, Clarkson is still toxic. In the US, if a celebrity did something bad, he or she would make a tearful apology then go into rehab for a month or so, then return to general forgiveness. It seems that the UK takes bad behavior responsibility to a higher standard.
Social media and the net are the digital gallows in the culture of celebrity worship. Time after time, people do not realize what you do in public will find its way into the digital world with real world ramifications. Stupidity seems to be the fuel that keeps the net spinning at top speed. No one can challenge the Top Gear decision, even though it will cost the BBC its best cash cow. Viewers will lament the strange end to their favorite car show. The Internet and social media will then grind forward to the next celebrity scandal.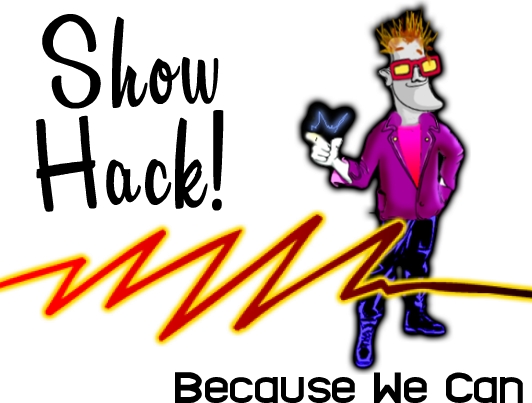 cyberbarf
AN ERA ENDS ANIME NATION
Another jog down memory lane is the news that the Great Triad of Japanese anime is slowly fading away.
When one had the opportunity to sit hyperactive nephews, the idea of a fighting cartoon allowed for some rest time. During a run of imported animation such as Pokemon and Dragonball Z allowed classic Japanese fantasy-fighting stories to take deep root in America. Naruto, Bleach and One Piece have strong followings in the States due to the popularity of the original Toonami program block.
Anime is an extremely niche market. But the Internet, first through illegal fan sub sites to now legal streaming services like crunchyroll, a person with an Internet connection can find any type of import anime. In fact, it was the fan sub sites and illegal uploads of programs that built interest in these titles when American television channels balked at paying license fees to air uncut versions.
Each had similar features: the shows were geared for boy tweens, but each also incorporated strong women characters to fight along side the main hero. In American cartoons, there is a set premise of the hero, the villain, conflict (fights) and the hero being victorious. In anime, they follow a similar path, but at times the road to victory is longer, harsher and villains just as powerful. And the three great anime titles also included a long journey for the main character, and viewers could find the hero grow up from a boy, learn important life lessons about important matters like the bonds of friendship, to become an even stronger young man.
Naruto just concluded its manga and animation series runs. It probably was the most popular graphic novel/comic and animation series on adult cable. It last for 15 years, several movies and game franchises.
Bleach abruptly ended its anime run while its manga series is coming to a slow final story arc. Bleach is the story of the genre of soul reapers trying to balance harmony between the various worlds of humans and demons.
One Piece, with its goofy supernatural characters and over-the-top fight sequences, continues to motor ahead as the probably the most popular animation franchise on the planet. Luffy, the rubberized kid pirate brings together a band of misfit characters with their own special skills to fight their way against authority and other pirates in a quest to find the ultimate treasure.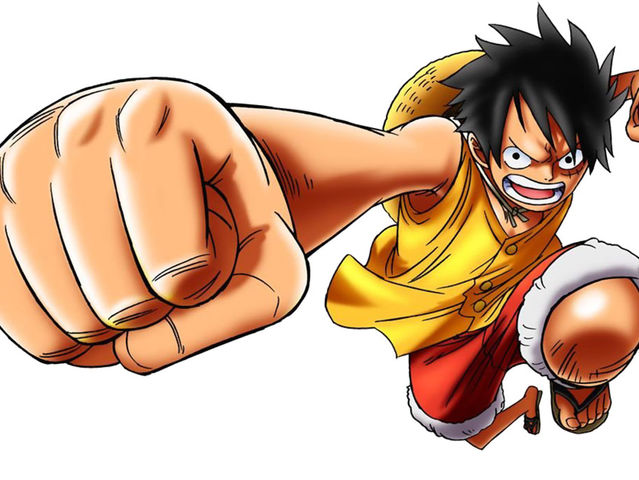 Each show combined the art of ninja fighting, odes to Japanese folk tales, and the supernatural elements of a fantasy world. But each fantasy world had incredibly dense and layered rules and mythology which held true like the Star Trek manual. As a result, viewers could immerse themselves in the connections between characters, the strengths and weaknesses in each character. Each show allowed for a diverse cast of characters of all shapes, sizes and skills; it created a true environment where any viewer could identify with even secondary character traits as their own. But in order to be so popular and long running (Naruto, Bleach and One Piece graphic novels are often on the top of graphic novel sales lists in US), the story has to be both complex and compelling to young readers and viewers whose attention spans are constantly getting shorter to due to endless content on the net.
The success of Japanese anime is tied to the popularity of the root stock of the stories: the manga series. Comics in Japan is not frowned upon for adult consumption (that the US lagged until geek culture gained critical mass). And with many Asian cultures, a long term view of the world allowed manga creators the time (decades) to write and illustrate their epic stories.
The three major series were the portal for many viewers to explore and find other Japanese entertainment options, such as the works of the great master animator, Hayao Miyazaki. But as the audience ages, tastes and preferences change and niche markets struggle to hold on to their followers.
As the speed of distribution of pop culture series from one country to another (as in the first US and Japan premiere of Space Dandy) is now almost in sync, there remains in all content whether the attention span of its intended audience is sustainable. Niche markets can find a loyal brand presence overseas. But with the shift in entertainment towards YouTube entertainers and away from cost-heavy traditional show production, even niche markets are being squeezed by new competition.