cyberbarf
EXAMINE THE NET WAY OF LIFE
cyberbarf
QUIZ GIRLS . . . CYBERCULTURE
2014 may go down as the Year of the Quiz. The Internet has mushroomed with quiz pages. The popularity of these tame diversions has not been lost on high traffic web operators, like BuzzFeed, which caters to eye ball capture. These quiz pages are pretty harmless fun, but the vast majority of them are geared toward women. Part pop psychology, pop gossip, water cooler fantasy and ego stroking, these Internet quizzes do not test intelligence. Seemingly random questions tangential to a topic are answered in a format that is not nontransparent to create a final reveal (the answer).
A lot of the content is nonsense questions.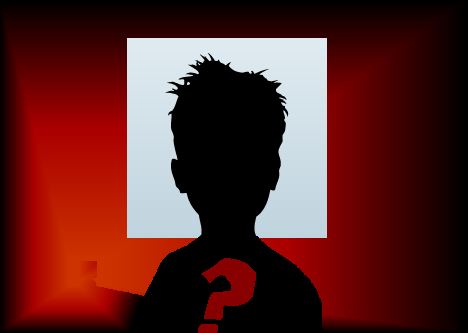 BuzzFeed has begun to launch branded quizzes, which appear in a similar fashion to the site's sponsored content. BuzzFeed has begun working with clients to make the quizzes, which included "Which David Bowie Are You?" from Spotify. The "Which Barbie doll are you?" quiz from "featured partner" Mattel has more than 152,000 Facebook shares since it launched, a spokesperson for the site told Mashable. "People love knowing and talking about themselves. It's social currency. And these quizzes are a great opportunity for people to compare themselves with others," Berger said. While BuzzFeed's quizzes are the most ubiquitous, Zimbio claims to have enjoyed the biggest gains. The celebrity and entertainment news website has ridden the quiz wave to traffic numbers that nearly quadrupled in two weeks. The site launched "Which Disney princess are you?" about the time Quantcast shows Zimbio traffic spiking. "That's where we knew we had stumbled on to something special," said John Newlin, vice president of content at Livingly Media, which operates Zimbio.
Where there is traffic, there is money, especially for a format that lends itself to pop culture. "With branded quizzes, there are a tremendous amount of angles we can approach," Rosenthal said. Whether quizzes can continue to drive traffic remains to be seen. Rosenthal said that BuzzFeed continues to see elevated traffic for its quizzes. BuzzFeed also seems intent on flooding the market — six quizzes were posted on each Monday. BuzzFeed founder and CEO Jonah Peretti listed quizzes alongside video, longform, short-form, breaking news and explainers as the company's main publishing formats in a memo to his staff. Newlin said Zimbio quizzes have seen a dip from peak success, adding that it can be difficult to predict which quizzes will perform particularly well. Quantcast showed that the site's traffic had recently returned to about where it was before. Zimbio was kind enough to highlight some of its strongest and weakest quizzes. Newlin said he was particularly surprised that The Simpsons quiz did not do better. "It's really hard to guess which ones are going to do really well," Newlin said. "We're just constantly surprised by what really takes off." The quiz fad took off last year.
"We find that when people take one quiz, they want to take more," said Melissa Rosenthal, director of creative services at BuzzFeed. "People love to share things that kind of represent who they are and say something about who they are." This combination of addictive and shareable is powerful, propelling the most popular quizzes to millions of views. With that traffic comes the lucrative opportunity of pairing sponsors with a format that has proven friendly for pop culture, brands and nostalgia. There are two quizzes generally credited with igniting the recent trend. BuzzFeed's "What city should you actually live in?" on Jan. 16, 2013 and has accrued more than 20 million views, with around 75 per cent generated from social networks. The other is "How Y'all, Youse and You Guys Talk" from the New York Times, which became 2013's most popular story on NYTimes.com despite being posted on December 21st. "These quizzes live and die by sharing. That's how they travel. The successful ones are successful because people share them," said Jonah Berger, associate professor of marketing at the University of Pennsylvania and author of Contagious, a book that examines word of mouth and engagement. The social nature of quizzes has also caused a fair bit of snark and distain.
"Famous Person Should You Get Drunk With" had more than 2.4 million views. "What is new and exciting today soon becomes old hat," Berger said. "But there are always new versions of old things and culture is highly cyclical. What was popular 20 years ago will be soon be back disguised in slightly new clothes." Newlin said that the traffic for quizzes was remarkable to the point of being unsustainable, indicating that the quiz peak may have already passed. However other once-popular web crazes like gif-based listicles, not to mention infographics, have shown Internet popularity can by fickle and cyclical. But the Internet quiz craze kept growing in 2014, with more and more sites popping up with strange topics or goofy questions.
Huffington Post remarked the idea of answering a series of multiple questions is not a new concept. Seventeen Magazine knew that the idea of navigating life through multiple choice questions was an easy way to capture a reader's attention. So why exactly cannot viewers stop taking them, even when common sense tells us the veracity of some of the results is probably shaky at best? While the obvious answer is that they're a fun way to kill time, psychologists suggest that there might be something more at play. "I think it's fun, but I think it also does touch something about our own sense of our unfolding story," says Robert Simmermon, Ph.D., a psychologist in Atlanta Ga., who specializes in media psychology. "I think it really goes to a sense of narrative psychology," he told the HuffPo.
What's more, people are always looking for venues for self-awareness, explains Steven Meyers, Ph.D., professor of psychology at Roosevelt University in Chicago, Ill. "You could introspect and think about yourself, however that has its limits," he says. "When we take these self-assessments it gives us another mirror inward." People, he explains, tend to triangulate three questions when making sense of their lives: Who am I? Who do others think I am? And who do I want to be? "These tests, especially when we share the results online, allow us to think about all of those questions in fun ways," he says. "Magazines have been using this for years and years because of that same pull to learn more about ourselves has always been there." The added dimension to this iteration, though, is social media, as people trumpet their results and wait for the feedback of their friends and followers. "I think a lot of people are really wondering, 'What do other people think of me?'" Meyers says. "And this is a really innocent and non-threatening way of finding out." The results, however, are often more for entertainment value than a result of hard science, the methodology can border on "absurd," Meyers says.
But there are actually well-studied resources for people who want to learn more about their personalities online, including The SAPA Project and the University of Pennsylvania's Authentic Happiness assessment, he says: "So if people really want a more reliable and valid source of information, they can find it on the web. However most of these are not the ones that we see on Facebook or on popular websites."
New York Post called it "the silly popularity quizzes." It interviewed a young woman who takes the daily quizzes including a one "Which sandwich are you?" After answering a series of unscientific, seemingly unrelated questions, which included selecting her favorite doughnut from a lineup of frosted pastries, she had her answer (grilled cheese). She said she did it as harmless fun, and a way to share results with her on- line friends. If the result is actually something she likes, say grilled cheese, some believe that gives these nonscientific quizzes some false creedence beyond mindless entertainment. And she is not the only one who's comparing herself to sandwiches lately. The Post concludes that Experts say the phenomenon is not surprising given the age-old fascination with that central question - - "Who AM I?" - - and a desire to compare ourselves with others in a social media-obsessed society. Users admit that they and several friends spent afternoons taking quizzes and texting each other screen shots of the results. "It turned into an all-day group text message test, where it was just picture after picture of, oh, what rapper are you?" she says, laughing. So in some situations, sharing quiz results is a form of social currency to start a feed back lop in social media.
"For our most viral quizzes, the results have to be meaningful in some way," says Summer Burton, BuzzFeed's managing editorial director. "It's not that they are scientific. It's just that what they say means something to people as far as their own identity." A scroll through the QUIZZES page on Buzzfeed.com reveals a bewildering assortment, many infused with pop culture references. The quizzes are overwhelmingly upbeat and lighthearted in nature, a calculated decision by the people engineering them. After all, they are designed to be an affirmation of how you see yourself, not an assessment of who you really are. "Quizzes are an investment of someone's time," Burton says. "So it feels like it would almost be mean for someone to go through the process of taking the quiz and have it say, 'You're really cynical and negative and nobody likes being around you.' The ideal is that the qualities are specific enough that it feels personal, but they're also a compliment."
The ability to create a quiz was encoded into Buzzfeed's in-house content management system a little more than two years ago. Essentially any staff member has the autonomy to create one. There are no specific rules regarding quiz-making, but each one follows the same age-old general format: You start with the results and work backward based on general personality traits that go with each answer. "If you take a 'Parks and Rec' quiz and you get Leslie Knope, then you're very enthusiastic," Burton says. "It's almost like you pick three or four adjectives, and then those kind of go into figuring out what the answers for each question are going to be. And assigning them to a result." Staff members generate the quiz ideas themselves and create the entire thing on their own, though they do receive an edit and feedback before the quizzes are published. "We hire really creative people and kind of tell them to run wild," Burton told the Post.
To get users into a daily habit of opening a page to take a quiz is like opening a newspaper to do the daily crossword, or read one's horoscope. The web quiz sites need to constantly update their content in such a fashion to reinforce the return visit. The ability to share one's results on social media brings a sense of community currency and validation on the whole exercise, even though there is no measurable intellectual capital infused into society. Like candy, with little nutrional substance, people can get hooked on taking quizzes in order to make themselves feel better (emotionally or as a stress relief exercise to pause during the work day). The idea of sharing results is a method of engaging in social companionship that is missing in many individuals personal lives. A digital society imparts the means of social interaction, but only in the means of social posting.
Ultimately, the quizzes offer a superficial way to connect with distant friends and allow people to share personal information without compromising their own privacy, says Gwendolyn Seidman, an assistant professor of psychology at Albright College in Reading, Pa. In other words, taking a BuzzFeed quiz is like driving through a fast-food drive-thru on the Internet. "Those questions are easier to answer than a real personality test," Seidman says. "It's very easy to say, 'This is the candy that I like, this is the movie that I like.' You can turn it into some information about yourself — without actually doing the hard work of really thinking hard about yourself."
The concept of more mindless Internet surfing has some people concerned. Whether these pop-psych on-line quizzes are helpful or harmful is up to a debate. However, various academics believe that that if a person wants to find out something more about their inner self, they have better testing methods.
The University of Pennsylvania has an academic centric project to measure a person's happiness. The core analysis is What is well-being? And why is authentic happiness theory wrong? In his book Flourish: A Visionary New Understanding of Happiness and Well-Being , Dr. Seligman shares his updated theory of well-being (see chart, below). Positive Psychology Initiatives Positive psychology theory and research has been applied across many domains, from education to health to neuroscience. It's web site has articles to offer an introductory overview for those who may not be familiar with these projects. For example, there are articles on recent efforts in "positive health" to identify the subjective, biological, and functional assets that actually increase health. A network of researchers are studying neuroscience topics ranging from the biological bases of altruism to the effects of positive interventions on the brain.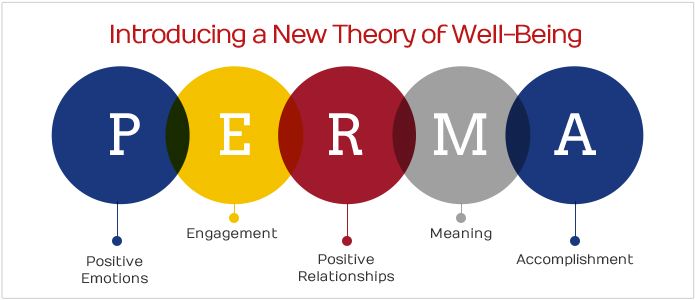 The SAPA Project gives on-liners a chance to take a personality test. The free test is confidential and anonymous. The test was designed to evaluate the structure of personality. After completing the items, you will get a full personality profile that is customized based on your responses. This will include a personalized image like the color-coded chart on this page and text which will help you to interpret your scores. Your scores are calculated based on the six "factors" of your personality and the 12 lower-order "aspects."
On-line personality quizzes are not intended to take the place of introspection or diagnosis. It is a form of entertainment which can be confused with some hidden truth being revealed by an unknown artificial intelligence. (No wonder Elon Musk is preaching against the rise of AI, where machines are going to tell human beings what to do instead of humans thinking for themselves.)