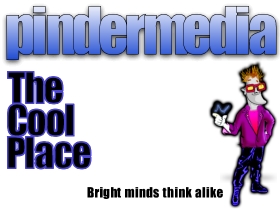 cyberbarf
BITTEN ARTICLE
As global cryptocurrency markets are now averaging the same daily trading volumes as the New York Stock Exchange of the $50 billion mark, doubts continue to linger on the viability of this new medium of exchange. The cryptocurrency market is arguably closer to the foreign-exchange market but with a major difference.
Currency exchanges tend to balance value of national currencies as means of equalizing economies and import-export imbalances. When the yen reaches 120 to a U.S. dollar, it gives Japan an advantage in foreign trade because its goods are relatively cheaper due to the exchange rate. In this exchange market, real currencies are the basis for the balance sheet valuations. But with cryptocurrencies, the market is different: it is being traded as future contracts and not actual original Bitcoin. In 2017, some members of the bitcoin community felt that adopting BIP 91 without increasing the block-size limit would simply delay confronting the bitcoin scalability problem and that it favored people who wanted to treat bitcoin as a digital investment rather than as a transactional currency. They announced implementation of Bitcoin Cash as a hard fork for August 1. It inherited the transaction history of the bitcoin currency on that date, but all later transactions were separate. Institutional exchanges such as the Board of Trade use commodity hedge contracts that are paid off in dollars and not in actual cryptocurrencies
Unlike the foreign-exchange market, cryptocurrency trading is largely done by small-time, retail investors, making it closer to the stock market (though some huge institutions are playing in the market.) It is a classic Gold Rush mentality and commodity bubble as the price of a Bitcoin skyrocketed 1,600 percent which fueled more speculative gamblers. A boom in so-called initial coin offerings, in which startups issue their own cryptocurrencies to raise money, has created a raft of other digital assets for investors to speculate on. There are now more than 1,300 cryptocurrencies in circulation, according to CoinMarketCap.com. But many people within the financial industry have expressed concern about the largely unregulated market. As Business Insider reported, Britain's top financial regulator warned that people should be prepared to lose all the money they invest in bitcoin, and JPMorgan CEO Jamie Dimon has called cryptocurrencies a "scam." According to Saxo Bank's forecasts, in 2018 bitcoin will reach a capitalization of $1 trillion which could make it as critics say, the largest ponzi scheme in history.
According to reference sources, Bitcoin is a cryptocurrency and worldwide payment system that is based on small fractional denominations. It is the first decentralized digital currency: a system works without a central repository or single administrator such as the Federal Reserve which regulates the amount of cash in the US economy. The network is peer-to-peer and transactions take place between users directly through the use of cryptography, without an intermediary. These transactions are verified by network nodes and recorded in a public distributed ledger called a blockchain. Bitcoins are created as a reward for a process known as mining. They can be exchanged for other currencies, products, and services. Wikipedia states that more than 100,000 merchants and vendors accept bitcoin as payment. Research produced by Cambridge University estimates that in 2017, there are 2.9 to 6.8 million unique users using a cryptocurrency wallet, most of them using bitcoin. There are more than 28 functioning cryptocurrencies in use, including Litecoin which operates like Bitcoin but states it is faster and cheaper to use.
The blockchain is a public ledger that records bitcoin transactions. A novel solution accomplishes this without any trusted central authority: the maintenance of the blockchain is performed by a network of communicating nodes running bitcoin software. Transactions of the form payer X sends Y bitcoins to payee Z are broadcast to this network using readily available software applications. Network nodes can validate transactions, add them to their copy of the ledger, and then broadcast these ledger additions to other nodes. The blockchain is a distributed database to achieve independent verification of the chain of ownership of any and every bitcoin amount, each network node stores its own copy of the blockchain. Approximately six times per hour, a new Number of unspent transaction outputs group of accepted transactions, a block, is created, added to the blockchain, and quickly published to all nodes. This allows bitcoin software to determine when a particular bitcoin amount has been spent, which is necessary in order to prevent double-spending in an environment without central oversight. Whereas a conventional ledger records the transfers of actual bills or promissory notes that exist apart from it, the blockchain is the only place that bitcoins can be said to exist in the form of unspent outputs of transactions. Source: Wikipedia.
Arstechnica described the process in more detail: when a user wants to make a bitcoin payment, she uses software to create a new transaction. From the user's perspective, this just means entering the amount of the transaction and the bitcoin address of the recipient into the bitcoin software and clicking send. The user's client software will formulate the transaction and send it to a nearby node in the bitcoin network. The first node to hear about the transaction shares it with others until it is widely distributed throughout the network. Some of the nodes are miners that participate in the process of actually updating the blockchain. A miner makes a list of all the transactions it has heard about that are not already in the blockchain. It checks to make sure that each transaction follows all of the rules of bitcoin: valid signatures, sum of outputs no greater than sum of inputs, and so forth. It will discard those attempted transactions that break the rules. The resulting list of new, valid transactions is called a block. The miner also adds a special transaction granting itself a a reward - - currently 12.5 bitcoins - - for creating the block. Because of the skyrocketing value of a bitcoin, all miners would like to add the next block to the blockchain. To win the right to add the next block, bitcoin miners compete against each other by performing a highly repetitive computation. They add a random value called a nonce to the candidate block they have assembled. Then they apply the SHA-256 hash function, which produces a short, seemingly random string of 1s and 0s that serves as a cryptographic fingerprint for the block. The goal is to send a block whose hash is very small binary value starts with a large number of zeroes. Because SHA-256 hash values are essentially random, the only way to send a very low value is by repeated guessing. Most of the time, the hash value will be too high and the miner will repeat the process - - changing the nonce and computing another hash value. Whoever sends a block first announces it to the rest of the network. Everyone else verifies that the hash is low enough and that its transactions are all valid. If so, they then add that block to their copy of the blockchain. Everyone moves on to the next round of the race to complete the next blockchain.
Unlike tangible forms of currency (paper or precious metals and gems), cryptocurrencies are totally virtual. In the blockchain, bitcoins are registered to bitcoin addresses. Creating a bitcoin address is nothing more than picking a random valid private key and computing the corresponding bitcoin address. This computation can be done in a split second. But the reverse (computing the private key of a given bitcoin address) is mathematically unfeasible and so users can tell others and make public a bitcoin address without compromising its corresponding private key. Moreover, the number of valid private keys is so vast that it is extremely unlikely someone will compute a key-pair that is already in use and has funds. The vast number of valid private keys makes it unfeasible that brute force could be used for that. To be able to spend the bitcoins, the owner must know the corresponding private key and digitally sign the transaction. The network verifies the signature using the public key. If the private key is lost, the bitcoin network will not recognize any other evidence of ownership; the coins are then unusable, and effectively lost.
However, various media outlets have reported that hackers have stolen bitcoins from exchanges, individuals and miners by taking over their computer systems. Also, because of the vast computing power necessary to create blockchains and bitcoins, hackers have also started to hijack computers to perform stealth processing power.
A CNBC reporter decided to experience the Bitcoin boom. He bought $200 worth of bitcoin in December for a story about how to give the gift of bitcoin during the holiday season. He bought bitcoin and held it for a weekend. It's value fluctuated a lot, for reasons he could not always understand. He sold his bitcoin and he concluded he would not buy it ever again. This is the problem with any virtual currency: if people really do not understand it, they will not trust it enough to actually adopt it.
The Street.com's contributor Doug Kass knows the final chapter to the Bitcoin mania will happen in 2018. He wrote "My expectation is that bitcoin becomes ever-more popular over the near term. The publication of this surprise - - that bitcoin will collapse in price in 2018 - - results in growing public and elsewhere from bitcoin devotees over the next few weeks toward me. I am called a no coiner, bitcoin disbelievers such as myself. No coiners are defined as people who missed out on the rise and have become skeptical and bitter, and who state that it's only a matter of time before the price it's a collective delusion. In early 2018 the popularity of cryptocurrencies such as bitcoin crests. Bitcoin ATMs even become Boca Raton, Florida, reminding us of the historic relationship between that town and past frauds and Raton has been the home of so many fraudulent schemes -- currency trading schemes, rare coin scams timeshares for fictitious vacation homes. * * * As governments including the US introduce their own government-based cryptocurrencies based on continue to control policy levers such as money supply and fiscal policy. The eventual demise for bitcoin commences in earnest when it is revealed in a New York Times expose 10 entities, mostly residing in China and Japan, are found to have manipulated the price of bitcoins scheme fashion over the last two years. The cryptocurrency bubble finally collapses in dramatic fashion value by 90% as a result of direct government intervention and a successful hacking where thieves blockchain code and steal a large amount of coins. Several large, well-known hedge funds desperate for (early large gains) are caught with their pants and portfolios large weighting in bitcoins and other cryptocurrencies; they lose more than 30% of their funds' assets forced to liquidate their cryptocurrency holdings and close their funds. Bitcoin assumes a permanent place in the Speculative Hall of Fame, along with tulips (1636-37), , the housing bubble (2005-07) and the South Sea Bubble (1711-20), as traders and investors lesson, once again, that an asset class founded on the notion that there is a greater fool who will be asset for more than the previous fool paid, almost always ends in disaster."
A hard crash speculation has been bolstered as the South Korean government, where the third largest use of cryptocurrency exists, has decided to heavily regulate this market. As a result, cryptocurrency values dropped dramatically. The reason is clear: if government begin to regulate cryptocurrencies like any other financial security, these regulations and capitalization requirements as well as security and law compliance documentation, will make it impossible for individual miners to operate under the cover of being off the regulation grid. For nations, the regulation of means of exchange (their currencies) is the power to control the economy and in turn, control their citizens. The old adage that he who controls the currency press controls the country is still true today. Cryptocurrencies are the means to avoid having to report to a government master (such as to continue illegal transactions on the dark web in secrecy). But when the speculative bubble will burst, it may go back into hiding in the corners of digital world instead of becoming a mainstream property.
iToons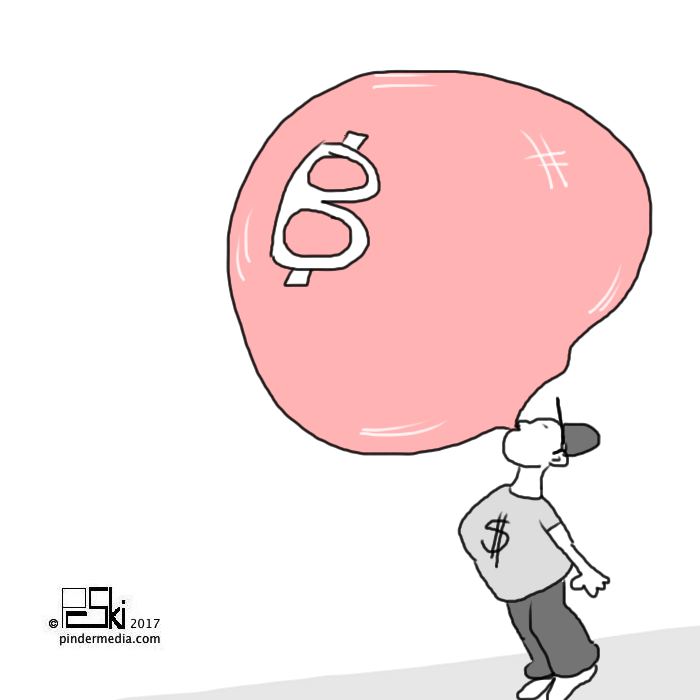 cyberbarf
FACING YOUR HEALTH COMMENTARY
Facebook just admitted that using Facebook can be bad for you. Facebook said in December that there are certain user cases that the social network that can be bad for your health. It also found that some cases can be positive, specifically social interaction, and said it is going to work to improve those features.
Just as the world's social media universe is consolidating into a handful of powerful players, including Facebook, it is odd that one of the power conglomerates admits that its services can be harmful to its consumers. It is odd that the story had the half-life of an afternoon since most people got distracted by the other bells and whistles the internet has to offer to actually consider whether their Internet life could actually be harming them.
Facebook's former vice president for user growth Chamath Palihapitiya recently gave a talk at the Stanford Graduate School of Business that will probably make you think twice about your social media use (via the Verge). He feels tremendous guilt about Facebook. "I think we have created tools that are ripping apart the social fabric of how society works. . . . The short term, dopamine-driven feedback loops we've created ([including the hearts, likes, and thumbs up of various social media channels) are destroying how society works," he said. He added, "(There is) no civil discourse, no cooperation; (only) misinformation, mistruth. And it's not an American problem - - -this is not about Russians ads. This is a global problem." He concluded by saying that he would not allow his children to use social media. (He would later backtrack on some of his comments.)
There is a human need for acknowledgment and appreciation which Facebook and other social media platforms use to leverage continued use of their services. It is almost an attention addiction. Instead of meeting a person in person, to have an actual verbal conversation, people are gravitating towards making their social interactions by posts, photos and emoticon likes to FB friend posts. There is a danger of creating a hermit society that does not need human to human interaction to feel a part of a community (or even a family unit.)
In the past few years, society has been caught in significant epidemics of opiod overdoses, suicides and a bully culture which have roots in the Internet age. A young woman was put on trial for coaxing her despondent boyfriend to commit suicide. Local hospitals are overwhelmed by middle class opiod overdoses. American political discourse has de-evolved into petty snippets of hate speech.
One could rage against the 160 character thought bubble that consumes many people's daily lives. But in any endeavor or overdose, personal moderation is the key to balance one's life. There have been a few writers who decided to cut the cord during their vacations: no cell phones, no Internet, no cable - - - nothing. An off-the-grid existence for a short time to purge the tentacle of the digital beast. Some found that they had withdrawal symptoms. Others found a new state of relaxation - - - new free time to do other things; to actually experience nature, other family members and create new memories. Ironically, they wrote and posted their stories on the same platforms that they had avoided so well.
The litmus test is simple. If you post then are anxious to get an immediate response, you need to pull back your expectations and the digital confirmation of your thoughts and existence. Take a day off. You will find that you really did not miss much.
cyberbarf
FOUND BUT NOT LOST ON THE INTERNET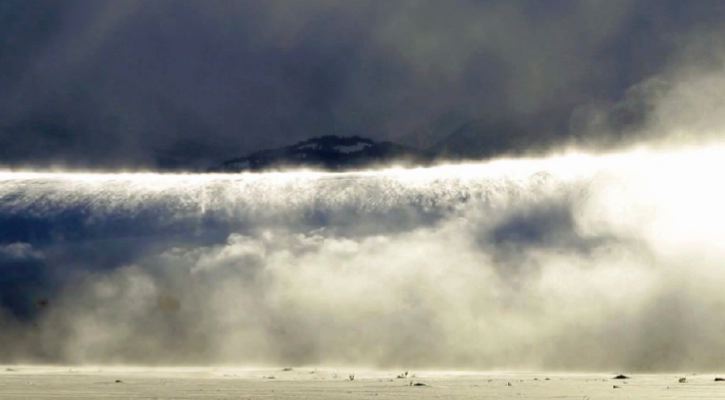 Ariel McGlothin was hoping to capture some local wildlife in Wyoming. She inadvertently witnessed an incredibly rare spectacle, a ghost snow tsunami, a huge wall of icy powder, a strange mirage began to form as the sun - - aligned perfectly with the direction of the wind - - began to highlight snow crystals moving in the cold wind, resembling a series of ghostly waves crashing against a shoreline.
Source:Metro.co.uk/Caters.

While talking to IGN Brazil, Sin City director Robert Rodriguez explained the decision in the new movie, Alita: Battle Angel anime-style eyes. He said the early artwork showed the eyes before it was even technically possible, but it was so striking and so arresting, he thought, he had to do it to bring the character to life.
Source: Kotaku