cyberbarf
EXAMINE THE NET WAY OF LIFE
cyberbarf
THE GAME OF SNAPS. . . CYBERCULTURE
Celebrity hunting is now a digital sport. After an iCloud breach of private photographs, Snapchat was hacked and another 100,000 images were released to the public. Apple said that its servers were not breached, but individual accounts may have been phished or passwords guessed (through the use of public information like birthdays, likes, pet names, and custom algorithm programs). It is ironic that law enforcement/security firms and the underground photo hackers use basically the same techniques to get to hidden information and bypass security features. There is a digital game of cat and mouse with personal data as the cheese.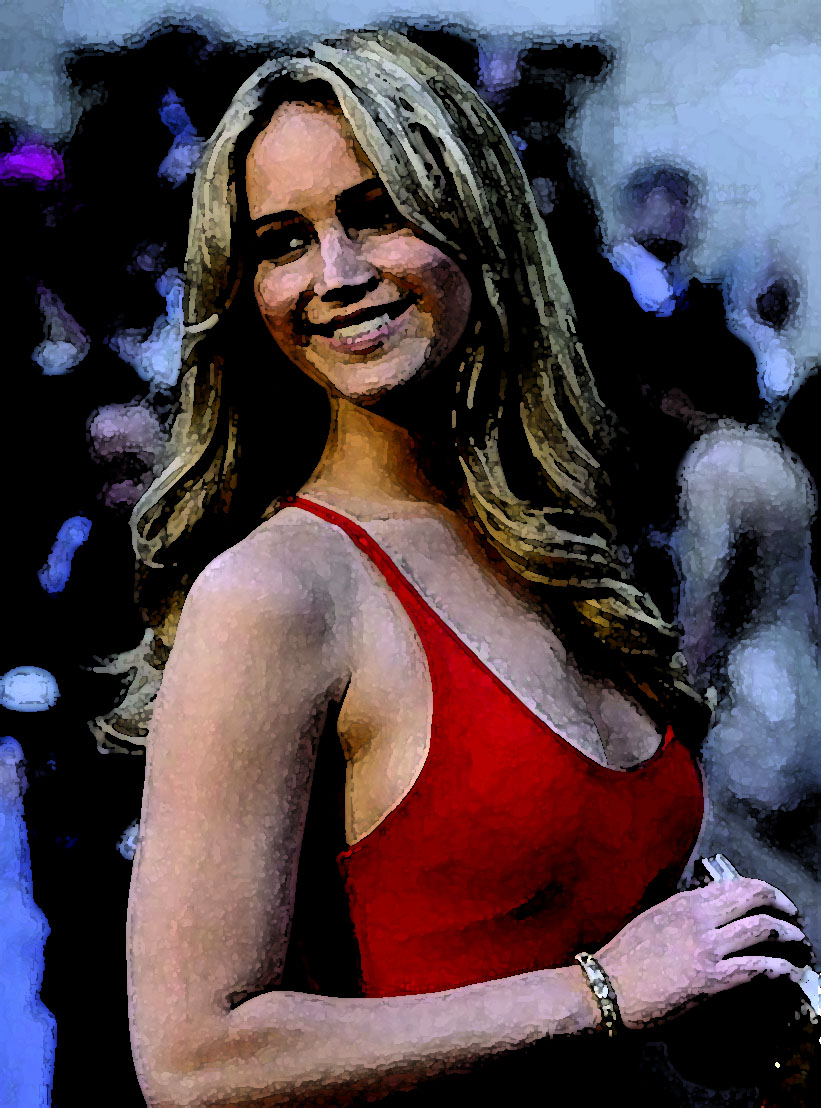 The concept of an underground economy is not new. The underworld works in the shadows. The same type of people and behavior in the real world live in the digital world. Anonymous posters in sub Reddits and boards trade dark code for money or other currency, like nude celebrity photographs. In their own circle, these individuals had been operating in secret and quite successfully. A person may never know their account had been breached and files copied without their permission. It was only when someone released the treasure trove of stolen pics into a public forum did the world realize the nature and extent of the problem. These secret exchanges quickly disappeared, and former users were quite upset that someone had ruined their fun.
One person's fun is another person's violation.
Under the Digital Copyright Act, IP hosts have safe harbor immunity from any third party posts. However, officials are seeking exceptions beyond take down notices - - - trying to hold anyone with access or copies of stolen photographs criminally liable. The night stick is that many of the photographs stolen were of underaged teens sexting pictures. Since the Internet is vast and complex and difficult to police, the shadows of criminal behavior are long and deep.
As in the digital watercolor of actress Jennifer Lawrence (above) shows the Catch 22. Young actresses are tuned into the social media as a means of keeping their careers in high gear. The smartphone with its camera is the unfiltered portal to their fans and their private lives. Some people say that celebrities should not in the first place take compromising photographs, let alone send them over the insecure Internet But even famous people are entitled to a private life. Many actors say that during their long work schedules, including months on film sets, it is difficult to maintain a long distance relationship. The use of email and photo attachments is one way to keep in touch - - - and it is a matter of personal privacy. Since most of a celebrity's life is an open book (whether true or gossip), they are public figures subject to admiration and exploitation. But these latest hacks also include non-public figure files and photographs. Life intimidates art.
Any picture taken on a phone can be diverted; any picture sent over your phone or computer has to travel through public servers; any picture stored on an Internet connected computer is subject to intrusions; and anything stored in the cloud is a third party holding your valuables with open nodes to their servers. Security is only as good as the software and hardware protections. Every system that allows files to leave your physical possession through the communications systems is a target for hackers. And the general public learned this year that there is a sophisticated underground culture preying on security lapses to take copies of personal data and photographs.
The scandals will force corporate security measures to increase, but no system in the wild is 100 percent secure. The cultural question is whether people and celebrities will change their behavior to protect their own privacy from invasions.
cyberbarf
SELFIE ABUSE ARTICLE
Today's youth often tune out their parents advice on how they should behave in public. Act responsible. Be modest. Don't do anything you will regret later.
It is so easy to tweet, post, comment or send a nasty pic out into the public domain because people don't filter themselves. Their internal gatekeeper (conscious, sobriety, morality) are often in sleep mode. If you think only your close friends will find you posts you are too naive to save. Employers, potential employers, schools and other authority figures can Google, search and check your social media as part of any due diligence. What you post on-line does have tangible effects, including among your own peers.
There is a recent study published in the Journal of Psychology of Popular Media Culture that concludes that women who post provocative pictures of themselves on Facebook and Instagram are viewed as less intelligent and less friendly. As stated in a July, 2014 Yahoo Tech article, researchers surveyed the reactions of over one hundred teenage girls and young women (ages 13-25) to two versions of a Facebook page for a girl named "Amanda." In the study, researchers showed participants two Facebook profiles of Amanda that were identical EXCEPT for the profile pictures.
One version that the survey-takers viewed featured Amanda in a conservative jeans and shirt outfit, with her chest covered by a scarf. The other portion of the study participants saw the sexy profile, featuring a picture of Amanda wearing a revealing red dress and a thigh-high slit that exposed a garter.
Each study participant was then asked to rate Amanda on her competence, friendliness, and attractiveness, based upon what she had seen and read on the particular profile. The results confirm a parent's worst fear. The scantily-clad clad Amanda was given lower marks in all three areas, competence, friendliness, and attractiveness.
"This is one of the first studies to show that not only do other women and girls perceive the women in non-sexualized photographs as more competent, they're also seen as prettier and more desirable as a friend," the researchers said. This is part of a growing mountain of clear evidence of what one posts on-line is an important factor in the digital social relations but the consequences need to be shown to educate young men and women about the new online trail that follows each user.
According to this research, understanding the way in which users are perceiving each other online can be even be impacts to foundational areas of life, like friendship and employability. And coincidentally, as it's becoming more common for our social media portraits to impact how others see us in real life, it may also be the case that social media is influencing narcissism, causing us not to give a damn about what others think. A separate study claimed as much, reporting that 89.5-percent of those surveyed had pictures of themselves as his or her profile picture. Correlated narcissism tests found links to self-centered Facebook behaviors for men and women, with narcissism for the latter gender being linked to frequency of updates, as well as frequency of replacing profile pictures. If one cannot control their internal filter of the kind of wild sexuality and debauchery one can post effortlessly on the social media sites will have a direct effect on your job status, employability, and relationships with even your friends.
People are getting conditioned to live their life is the digital space instead of "old fashion" interpersonal gatherings. And even if people go to events like concerts, bashes and raves, the posts and Instagram selfies from the venue will hit their home page before the encore. Some think their social media presence is a digital scrapbook. Which is fine, except when it gets too diary personal. For what you may think is acceptable, some one else viewing it may get a totally different reaction.
A type of parental advice is making its rounds. If you would not want your elderly grandmother to see or read your post, then don't post it.
cyberbarf
EXAMINE THE NET WAY OF LIFE
cyberbarf
barfette
The Daily Mail (UK) reports that a recent study monitoring the behavior of mobile phone owners shows that the average smartphone owner picks up his device a staggering 1,500 times in a week and spends more than three hours a day staring into its screen. The numbers come from a survey of 2,000 smartphone owners, conducted by the Tecmark marketing agency. Tecmark says its findings show that there are, on average, 221 tasks in a typical day that people now turn to smartphones for, cutting into time that used to be spent at desktops or laptops. The decline in PC web hits tracks with the decrease in PC sales. It seems that web traffic is moving away from the desktop to mobile platforms.
barfette
People think they can do two or more things at a time. Some people like to study while listening to music. Some people think they can drive and phone at the same time. But a recent Stanford University study shows that multitasking is problematic: it kills your performance and may even damage your brain. The researchers found that multitasking is less productive than doing a single thing at a time. The researchers also found that people who are regularly bombarded with several streams of electronic information cannot pay attention, recall information, or switch from one job to another as well as those who complete one task at a time.
The Stanford researchers compared groups of people based on their tendency to multitask and their personal belief that it helps their performance. They found that heavy 1 of 5 multitaskers—those who multitask a lot and feel that it boosts their performance—were actually worse at multitasking than those who like to do a single thing at a time. The frequent multitaskers performed worse because they had more trouble organizing their thoughts and filtering out irrelevant information, and they were slower at switching from one task to another. Scientists conclude that multitasking reduces your efficiency and performance because your brain can only focus on one thing at a time. When you try to do two things at once, your brain lacks the capacity to perform both tasks successfully.
barfette
When you want to find out the current national or local weather forecast, one could turn to the Weather Channel, the topic specific 365 day/24 hour weather geekfest. However, the lack of major weather stories (tornadoes, hurricanes, major storms) does not draw the viewership that management wants for its cable channel. So, editors are now pushing more non-weather programs to fill airtime. The idea of weather documentaries to the slippery slope towards nature/reality shows does not register for long time Weather Channel viewers.
There is a push for diversification. Even specialty web sites try to spread out their coverage to include gossip and celebrity stories in order for those topics to bump up search results and web page hits. So many web sites are expanding feature stories, but at the same time cutting back on actual hard news content. This is appeasement to the web "skimmers" who read only the headline or first sentence of story before moving on to the next link.