cyberbarf
BARF BAGS COMMENTARY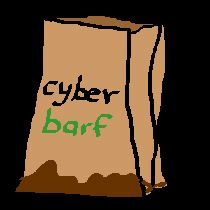 Oh In Hye was a South Korean actress. She recently died at the age of 27 due to cardiac arrest. Immediately, the netizens started to speculate with conspiracy theories as South Korea's leading cause of death among young people is suicide. There have been in recent years many high profile suicides but Oh had basically left the entertainment industry after bullying, trolling and derogatory comments about her appearance. It all started when she was invited to the 2011 Busan Film Festival. At the time, she had no agency or stylist so she had to alter a dress herself. She thought she had the confidence to wear it, a revealing orange red carpet dress. At the time, she suddenly became the most searched person because of her bold choice. It type cast her future roles to the point she left acting to become a florist. She had started a YouTube beauty vlog and was preparing for a comeback. But in her death, she was still remembered not for her work or talents, but for that red carpet dress.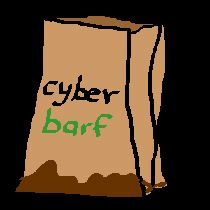 Ruth Bader Ginsberg died. She was a Supreme Court justice. Many people respected and admired her as a jurist. But she died at the wrong time. With a month or so to the next Presidential election, her passing has put the political mudslinging machine into overdrive. The Republicans are pushing to confirm a conservative nominee before the November election. Democrats cry foul. But this is another reminder to all that elections have consequences.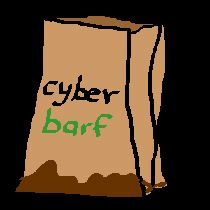 The pandemic hits another new stage, the Second Wave. It seems the virus has continued to mutate. The most recent mutation seems to have made itself more infectious. The largest group to catch the virus is now young people, age 12 to 24. But it also seems that the newer virus is less deadly. But researchers are still concerned that young people think they are immortal. They do not follow CDC guidelines on masks and social distancing. They are social so they socialize like they used to. College campuses have become new cluster zones. But the Big Ten first admitted that it is keeping a Cardiac Registry because science has found that the virus can cause serious heart inflammations including in student athletes. This illness has the potential to have long term side effects that we will not know about until years later.
iToons
..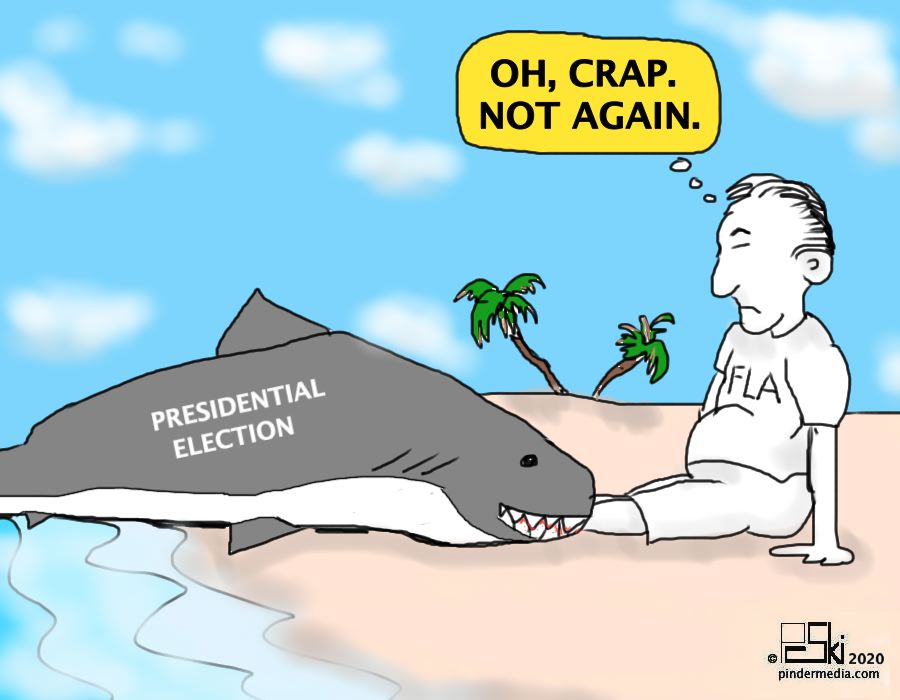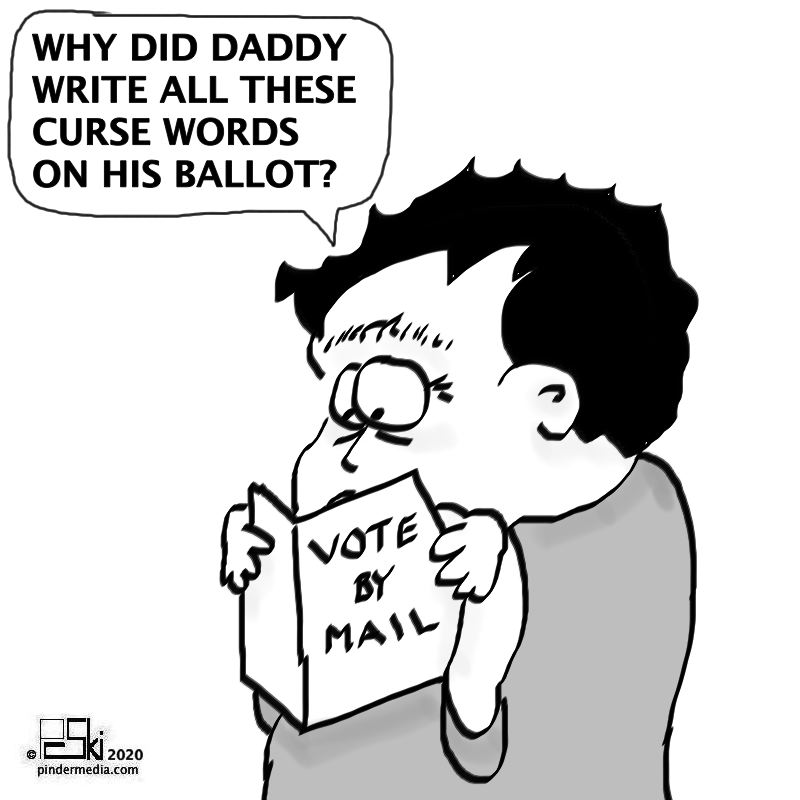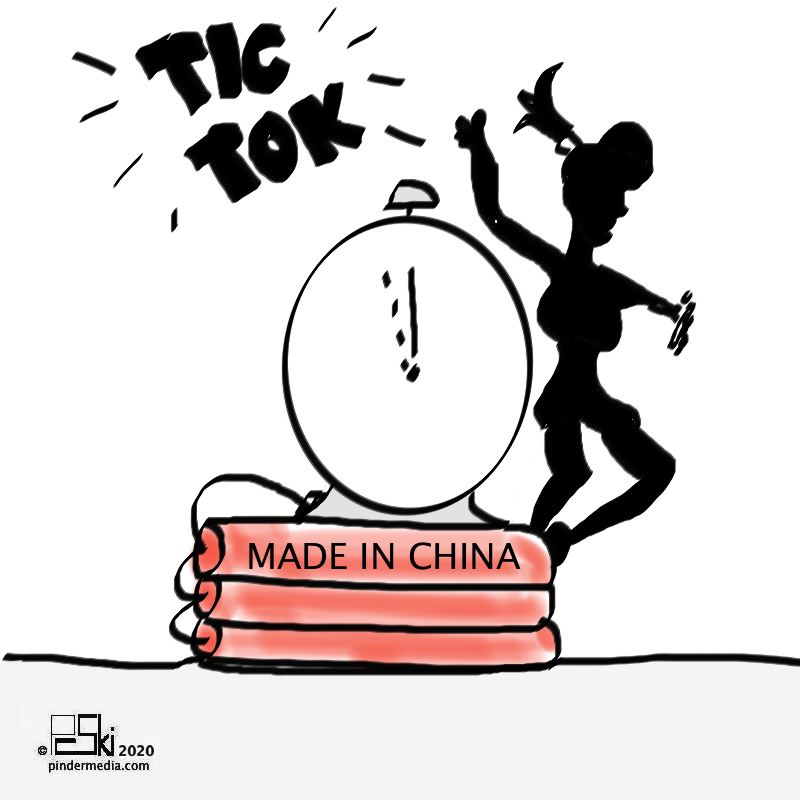 cyberbarf
POLITICAL THEATER OBSERVATIONS
We give you a series of three political cartoons for a reason. With the cancellation of Halloween in many communities, the scariest thing left in October is the U.S. Presidential election.
We live in demanding times being run by new autocratic elected officials who are demanding more and more from average citizens who have been ravaged by unemployment, property confiscation without due process, and increased crime with urban unrest. There are times when you turn on the evening news to think you are watching a Banana Republic satire.
But it is not a comedy. It is a tragedy. It is not just that many citizens hate Trump's policies. More people hate him as a person. It is not just that many citizens hate Biden represents an old, tired and out-of-touch Democratic party. More people hate him because he is just another version of Trump.
Third parties exist in the US but both Republicans and Democrats have suppressed their ballot access and ability to have a place on the main political stage. The reason is simple: if more people know about Libertarians, the Green Party and others, they would vote for their candidates who appeal for REAL change.
Both major parties had their virtual nomination conventions. No one cared. No one watched. No one was engaged except the handful of power brokers betting on future favor contacts. The average Joe and Josephine has been since March: out of their office work place, not in their schools, not able to go out to eat in a sit-down restaurant, not able to go to a sports venue to see their team play, and unable to dream of a better future.
Are you better off than you were four years ago? Of course not. Will you be better off with either of the two presidential choices? Of course not. Congress is a muddy tug-of-war of old geezer partisan politics in a supercharged politically correct world. The only thing that matters is an incumbent's re-election and their party taking back a house chamber.
Despite what some experts say, America has blown past any functional debt stop limits. The federal government now owes more than an entire normal year's Gross Domestic Product. Add in bankrupt state and local governments, US citizens are on the hook for double that amount. Then add in personal consumer debt, the debtor nation can never get back to even. The only thing holding this frayed thread economic balance sheet together is the belief that the dollar symbol holds value. When enough people realize this is not the case, the whole system collapses like an exploding Jenga game. Just because it is the biggest economy does not mean it cannot have the biggest fall. South American countries routinely plunge into fiscal implosions, government upheaval and hard times (usually of their own creation.)
No one talks about any major issues. It is an election cycle soundbite blame game. No one is accountable or responsible for the troubles we are in. It is someone else's fault. If it sounds like a grade school playground fight, you are right. Childish behavior seems to be rewarded in the context of being a leader.