cyberbarf.com
EXAMINE THE NET WAY OF LIFE
cyberbarf
ASHLEY MADNESS CYBERCULTURE
The Ashley Madison scandal is the perform storm; a convergence of emotional hurricanes of security flaws, preying on the weak, betrayal and possible scams. It has all the bad elements of a sick and dying relationship cable television movie.

It has all the seedy elements:

A business motto that proclaims that life is short, have an affair. Besides the legal and moral questions, it gave the illusion that there were millions of men and women in troubled, sexless or dull marriages an alleged anonymous virtual meet-and-greet bar to match up people who want an illicit, secret affair.

A poor security and administrative firewall. The personal information of users was not deleted or secured by the AM company. Users had to pay to delete their accounts, but even after that happened, their data was still on the AM servers. It is odd that a user has to pay to stop using a service.

Men were continually asked to pay fees to contact an array of potential hook ups. Data review by various security and tech companies have found that allegedly most of the female user profiles were created by AM to give men the illusion that there were millions of women looking for their action.

Further data analysis shows that users were dumb: they used very weak passwords and even dumber, used real work email accounts and personal credit card information to use the site.

The moral police in the scandal are the hackers, who illegally gained access to a private data base, then violated numerous privacy rules and regulations by dumping the data onto the net. Authorities do not know who the hacker(s) are or how they gained such complete access to the AM data. But this is a classic case of the kettle calling the pot black.

The personal carnage from the data release is real and devastating:

There have been a large uptick in private investigators and divorce attorneys ramping up business due to the revelations of the public humiliation of the cheaters.

There have been at least two suicides tied to the release of user information. Many more divorces have been filed by angry spouses.
There have been numerous reports on the deep betrayal felt by the spouses of the cheaters. This has a real impact on families - - - children and at times, the fragile economic-fiscal household that could be headed for both personal and financial bankruptcy.
An analysis of the user data fields shows an extremely sad snapshot of modern marital relationships. Men were conned into believing that there were millions of available women wanting to have an affair with them. In reality, most of the profiles were fake. Men were caught in the web of fishing for a live catch when the pond was virtually empty.
The allure of the site feasted upon the perceived unfilled needs of married men seeking love or sexual release. But the services to be provided (however morally suspect) were seared in the light of day when part of the Terms of Service language contains a reference to being an entertainment site, i.e. not real but for entertainment purposes. Whether this was to get around solicitation laws, or to cover-up the fact of fake account users, is unclear. Many observers believe that the site used the fragile psyche and egos of men to shake down money from them worse than Ladies Nights at a local tavern.
And even if men and women did connect through the site, the law of unintended consequences (getting caught) will destroy lives.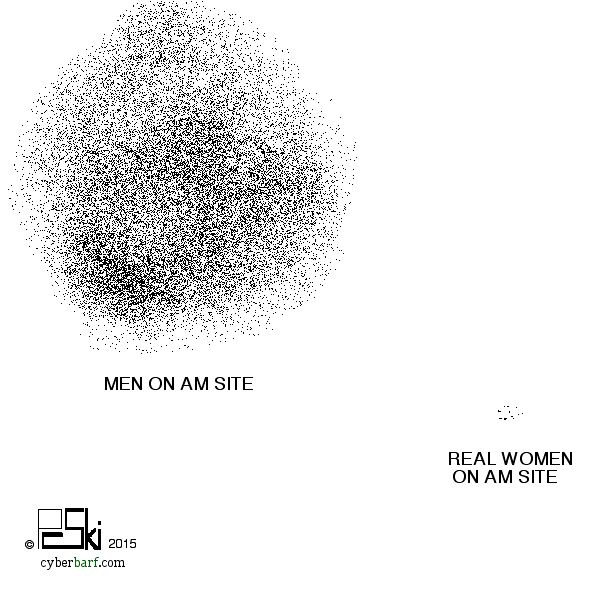 Based on the above elements, the world is a buzz on what it all means.
Was the site and its purpose legal? No matter how one views privacy between consenting adults, the legality appears questionable.
Was the site securely maintained to protect personal data? It is dubious that safe guards were in place because hackers got access to all of the data.
Are the investigation data bases showing email addresses truthful? It is hard to tell whether all of the email addresses are real because the site failed to verify user identification of the email. A user could sign up using a fake or celebrity email. But it does appear that many users used their real email addresses.
This did not stop coworkers, curious spouses and site users themselves from checking the investigator's web page to see if a recognizable email address was found. Users were checking and sweating bullets to see if their data was compromised by the hack. Curious spouses were looking with dread to see if their spouse was cheating on them. Coworkers and employers may have checked to see if there were a potential for public relations issues (see ESPN below).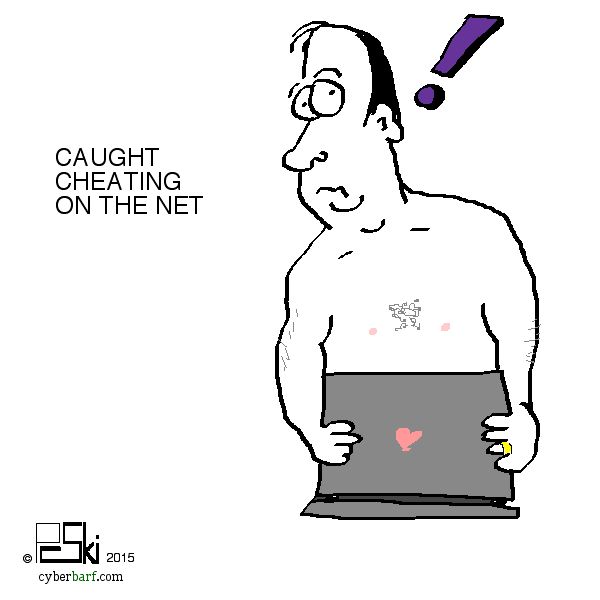 The personal data of more than 37 million people was posted online after hackers attacked Toronto based AshleyMadison.com, the 13 year old online dating service for married individuals to cheat on their partners. The hackers (or hacker), calling themselves The Impact Team, promised to release the "secret sexual fantasies and matching credit card transactions, real names and addresses," in a threat that now seems to have been fulfilled. Security experts who reviewed the data said "there was every indication that the data is real," and urged anyone who has used a credit card on the site to immediately contact their bank. Troy Hunt, a security researcher who operates the website Have I Been Pwned?, which allows people to check if their email addresses are being hawked, told BuzzFeed News he was updating his site with the emails of those breached in the Ashley Madison leak.
The hackers accused Ashley Madison's owners of deceit and incompetence and said the company had refused to bow to their demands to close the site. "Now everyone gets to see their data," the statement said. How many of the people registered with Ashley Madison actually used the site to seek sex outside their marriage is an unresolved question. But whatever the final number, the breach is still a humbling moment for Ashley Madison, which had gross revenues of $113 million in 2014, which had made discretion a key selling point. In a television interview last year, Chief Executive Noel Biderman, who had to resign because of the scandal, described the company's servers as "kind of untouchable." The hackers' motives are not entirely clear, although they have accused Ashley Madison of creating fake female profiles and of keeping users' information on file even after they paid to have it deleted. In its statement, Avid Life Media accused the hackers of seeking to impose "a personal notion of virtue on all of society." Security experts have a simpler theory. In all probability, their motivation is that it is fun, and because they could.
One commentator remarked that the perpetrator was able to get into every system and extract every piece of information. Systems that are not even related to each other so there was no reason to share administration credentials. If this was a contractor,an ex-employee or other person who had access to the servers, the company failed to limit that person's access to the appropriate systems. The bottom line opinion is that the site owner had very weak security. If this was an employee, the company failed to properly implement separation of duties. No matter how this plays out, there are at least several instances where AM failed (through negligence or incompetence) to follow basic, standard practices for data security.
Ashley Madison has long courted attention with its claim to be the Internet's leading facilitator of extramarital liaisons, boasting of having nearly 39 million members and that "thousands of cheating wives and cheating husbands sign up every day looking for an affair." Its owner, Avid Life Media Inc., has previously acknowledged suffering an electronic break-in and said it was investigating the hackers' claim. U.S. and Canadian law enforcement are involved in the probe, the company said. The Associated Press was not immediately able to determine the authenticity of the leaked files, although many analysts who have scanned the data believe it is genuine. Trusted Sec Chief Executive Dave Kennedy said the information dump included full names, passwords, street addresses, credit card information and "an extensive amount of internal data."
In a separate blog, Errata Security Chief Executive Rob Graham said the information released included details such as users' height, weight and GPS coordinates. He said men outnumbered women on the service five-to-one. The prospect of millions of adulterous partners being publicly shamed drew widespread attention but the sheer size of the database — and the technical savvy needed to navigate it --- means it is unlikely to lead to an immediate rush to divorce courts. "Unless this Ashley Madison information becomes very easily accessible and searchable, I think it is unlikely that anyone but the most paranoid or suspecting spouses will bother to seek out this information," New York divorce attorney Michael DiFalco said to the SF Chronicle.
Although Graham and others said many of the Ashley Madison profiles appeared to be bogus, it was clear the leak was huge. Troy Hunt, who runs a website that warns people when their private information is exposed online, said nearly 5,000 users had received alerts stemming from the breach. Although many may have signed up out of curiosity and some have little more to fear than embarrassment, the consequences for others could reverberate beyond their marriages. The French leak monitoring firm CybelAngel said it counted 1,200 email addresses in the data dump with the .sa suffix, suggesting users were connected to Saudi Arabia, where adultery is punishable by death. CybelAngel also said it counted some 15,000 .gov or .mil addresses in the dump, suggesting that American soldiers, sailors and government employees had opened themselves up to possible blackmail. US military and governmental email addresses, most of which are military. These figures should be taken with a grain of salt, as Ashley Madison did not verify the email addresses used during sign-up process.
USNews.com reported the Army said it was aware of reports that military personnel had used Ashley Madison's services and said the service is "committed to ensuring that online-related incidents are prevented, reported and addressed." A military member found to have committed adultery can be subject to court martial, discharge, and/or prison. The Army stated, "The Army is aware of news reports concerning the use of military e-mail addresses as referenced in your inquiry. Army Professionals voluntarily incur an extraordinary moral obligation to uphold the Army Values, which apply to all aspects of our life. Online misconduct is inconsistent with Army Values and we are committed to ensuring that online-related incidents are prevented, reported and addressed." Using a government email to register for an adultery website may seem foolish, but CybelAngel Vice President of Operations Damien Damuseau said there was a certain logic to it. Using a professional address, he said, keeps the messages out of personal accounts "where their partner might see them."
Public shame has started in earnest. A small, rural Alabama news site has sorted the data base by zip codes to publish an exhaustive list of cheaters/users of the AM site. In conservative communities in the South, this has dire consequences for the private lives of normal people. One man recently interviewed said the news lists showed his name, but he had the forethought to tell his wife before the news broke. But he now feels the heat that his neighbors now know of his personal transgression. It puts his family through public scorn.
ESPN has had a history of harassment cases, illicit sex and affairs and rumors and scandals according to Deadspin. An analysis of data released found 39 Ashley Madison accounts that were registered with an ESPN email address, but by searching instead for accounts that were using a known (per publicly-available registries) ESPN IP address at the time of signup Deadspin found 101, with dozens of them highly influential executives, vice-presidents, and producers. ESPN employees responsible for such popular programming as SportsCenter and Sunday NFL Countdown took time out from work to sign up for the cheating-oriented dating service, as did powerful senior finance directors, marketing higher-ups, and assistants to that same ESPN president who vowed to end the Bristol campus's culture of extramarital adventuring. Deadspin also stated that, female ESPN employees make up a substantial percentage of the list. While only 5 percent of Ashley Madison's users were women, 20 percent of the ESPN signups came from women. Of course, it would be unfair to state outright that a given Ashley Madison user is there seeking an illicit affair, even if the site advertises itself for that very purpose. (At least one prominent ESPNer informed profile viewers that his wife knew he was registered for the service.) And fewer than 20 percent of those who signed up for Ashley Madison from ESPN's computer network ever paid the company money. Still, some have used the site intently, with one ESPN producer who professed to be looking for a cougar spending more than $2,000 on the service, according to leaked credit card data.
The public embarrassment and emotional toll is likely to be enormous on unsuspecting people whose extra-marital affairs may have been exposed on the web or even whose emails were used without their knowledge to sign up for the site. "These poor people will be dealing with it in such a public way. It will be absolutely devastating," said Michele Weiner Davis, marriage therapist in Colorado and author of Divorce Busting told Reuters.. For the partners or spouses, the initial shock will likely turn to anger and then a deep feeling of hurt and betrayal, she said. "It's no picnic for the unfaithful partner either." Ashley Madison members would likely be best served by coming clean instead of waiting to see if their indiscretion is discovered, said Dr B. Janet Hibbs. Hibbs, a psychologist and couples therapist in Philadelphia recommended facing the music."Fall on your sword if you want to save your relationship," she said. "Be prepared for them to ask a lot of questions, to not be defensive, to be compassionate."
And there are examples of internet and media cruelty as another fall-out to this scandal. The BBC reported that One incident concerns two Australian DJs who, while interviewing a concerned listener live on air, revealed to her that details identifying her husband were present in the database. The woman responded in shock, saying: "Are you freaking kidding me?" Shortly afterwards, she hung up. One of the hosts admitted: "I don't know if we should have done that. That hasn't left me with a good feeling." It is also worth noting that many people listed in the data bases may have had their email stolen or used to create anonymous accounts or fake ones. Investigators have found a number of obviously fake details including an email address for FBI agent Fox Mulder, a character on TV show, The X-Files. There have been other reports of innocent users who signed up on the site just to see what it was like, but never using it to contact anyone. A few of these curious bystanders were reporters, including one who had trouble convincing his spouse that it was only a work assignment.
John C. Dvorak of PCMag.com referred back to his 2003 book, Online the Book, covered the then-emerging phenomenon of online dating. Dating sites vary in style and marketing. At one end of the scale are the modern versions of what used to be called computer dating in the 1970s. They include lengthy profiles and an algorithm that matches people based on likes and dislikes. In general, these sites are for people who are very serious about finding a mate. The second tier are these Ashley Madison-type sites, which promise to match people with those who want nothing more than to jump in the sack at the drop of a hat. These sites typically have a male-to-female ratio of 10 to 1 (conservatively); the odds of getting a date are even worse. His research discovered in 2003 was that you sign up for these operations and then get inundated with messages from women who are just itching to meet you. But you must pay for more information. And surprise: once you join, you never hear from anyone ever again.
Ashley Madison executives dispute the media reports on users. It claims that since the scandal broke, thousands of people have signed up or continued to use the site. Company officials claim that the male-to-female user ratio is 1.2 to 1. However, there is no way to verify those comments, or verify which accounts are real and which are false.
But the fall out from playing with people's emotions and lives can be very big business as seen from the AM scandal. This story is worse than the massive unconstitutional NSA data collection program because there are real people getting hurt: cheaters being publicly shamed and innocent spouses being inflicted pain of betrayal. Money will go to lawyers, marriage counselors, alcohol and therapists. It seems like no one wins in this matter. But this is a case where cheaters should have known the actual consequences of their actions. Being caught.